I love trying new beauty products. There's nothing better than going to Ulta or Target and spending hours browsing through the endless aisles of products. But as much as I love trying new products, there are some beauty products that have never been beat. Here's a list of my top 10 favorite beauty products.
1. L'Oreal Infallible Pro-Glow Foundation
This long-lasting foundation does not mess around. It goes on evenly with minimal effort, perfect for those busy mornings. It has medium coverage and because of the dewy finish, this foundation looks natural. I prefer to set it with a powder to tone down the dewiness and ensure it lasts all day.
2. Covergirl Ready Set Gorgeous Concealer
I fell in love with this concealer over the summer. It's creamy and light while offering amazing coverage that hides my worst dark circles. Tip: for an extra bright and long-lasting look, try baking your concealer with a loose powder.
3. Benefit The Porefessional
This stuff will change your life (and makeup game) forever. The first time I used this, I couldn't get over how smooth and pretty my skin looked. This primer fills in pore and fine wrinkles, making your skin the perfect canvas for foundation. This one is pretty pricey, so try out Maybelline Baby Skin as a drugstore dupe.
4. Smashbox Photo Finish Primer Water
As someone with dry skin, this became my absolute must-have product over the summer. I normally don't splurge on high-end makeup, but this spray is worth it. Spray it before you apply foundation and it acts as a primer- it hydrates your skin and helps your foundation stick. Spray it after you finish your makeup and it locks everything in place- plus it gives your skin a natural, beautiful dewy glow.
5. Origins Super Spot Remover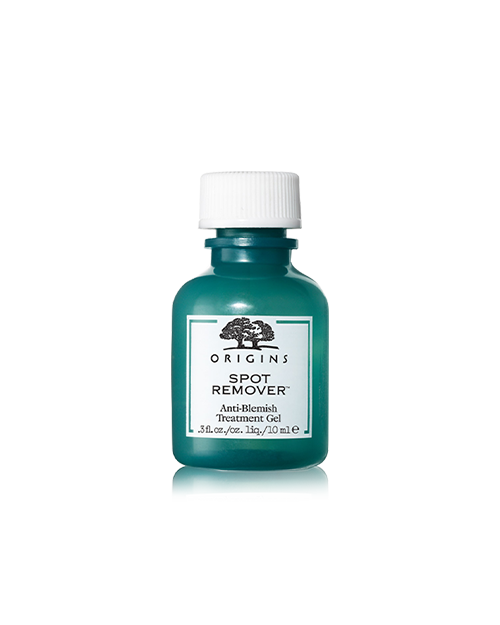 This has been my favorite spot treatment since my junior year of high school. It may seem pricey, but this little bottle will last you forever. This super powerful spot treatment will end any flare ups before you can even worry about them. A definite life saver.
6. Frank Body Scrub
This coffee scrub will change your life, no joke. It is the answer to all of your skin problems. Stretch marks? Scars? Uneven skin? Cellulite? Dry skin? This magical mix of coffee and essential oils exfoliates, hydrates, and repairs your skin.
7. Dry Brush
If you have dry skin like me, you need to start dry brushing. The brushes aren't expensive (I got mine from Ulta for about $6). You just brush your body in circular motions, focusing on the areas that need the most help such as dry spots or areas with cellulite. It's best to do it before you take a shower. This helps to improve the look of your skin as well as your circulation.
8. Lush Bath Bombs
If you haven't used a Lush bath bomb yet, what are you doing with your life? These magical bombs get dropped in your bath before you get in. Not only do they make your bathwater beautiful, they also nourish your skin and provide some amazing aromatherapy. It's the perfect way to relax.
9. Batiste Dry Shampoo
Dry shampoo is a must-have for any college girl. It turns second-day hair from flat and dirty to voluminous and clean! Batiste is my go-to brand because it disappears into my hair easily. Plus, it comes in tons of great scents!
10. Wet Brush
Last, but not least, the Wet Brush. If you have hair that easily tangles, this brush will change your life. It's designed to be gentile enough to be used even when your hair is wet and fragile. This brush effortlessly untangles hair, leaving it shiny and smooth without the pain of pulling through knots.