Winter is approaching and as it gets colder outside, you might want to think about switching up your skincare routine. Here are my favorite products I use to keep my skin moisturized and glowing even when it's windy and freezing outside.
1. Moisturizing Face Mask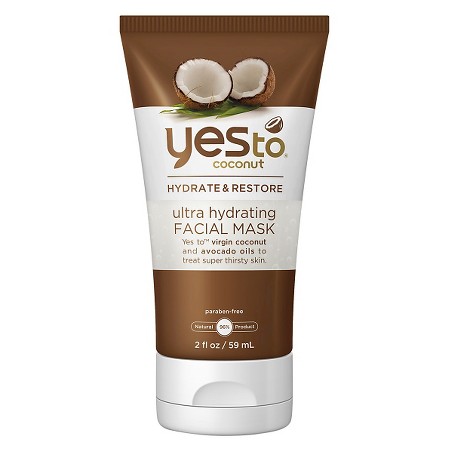 I am a huge fan of face masks. I try to do one or two every week in order to keep my skin healthy and happy. I recommend using a mask with a moisturizing or soothing formula. These two from Freeman and Yes-to are great to use after being outside on a particularly cold or windy day as they will help lock moisture into your skin.
2. Cream Cleanser
This is a huge must if you have dry skin. A cream cleanser will effectively clean your skin without taking away any of your skin's moisture. Using a gentle cleanser will help soothe red, dry, chapped or itchy skin from the winter weather. These two from Yes-to and Aveeno are great ones from the drugstore.
3. Hand Lotion
I hate having dry hands in the winter, but when it's snowing and windy outside, it can seem almost impossible to avoid. I've found the best solution is a travel-size tube of hand lotion. You can throw it in your backpack or purse to use whenever your hands are feeling dry. Grab the Ahava one for the added bonus of dead sea minerals, or try one from Bath and Body works (they come in tons of scents!).
4. Dry Body Oil
I've always been a fan of typical body lotions to keep my arms and legs moisturized, but recently I've discovered this dry roll-on body oil from Pacifica. It smells amazing and absorbs quickly into your skin for light, not heavy, hydration. Plus, it's easy to throw in your bag for on-the-go use.
5. Hydrating Lipstick
There's nothing worse than trying to wear lipstick or lipgloss when you have chapped lips. The solution? Try a hydrating lip stick! Instead of drying out your lips more like traditional lipsticks often do, a lipstick with a hydrating formula will ensure your lips stay silky smooth. Rimmel Moisture Renew is one of my all time favorites for colder months and it comes in a huge variety of shades.