It's Haute Couture season with the most elite fashion lines being presented in Paris starting January 22nd and ending on the 26th. Dior, of course, is among the most elite and iconic fashion houses. But, this show was especially unique due to the Artistic Director, Maria Grazia Chiuri, debuting her first couture collection for the house. The show took place in the Musee Rodin, which was made to look like a whimsical, fairy dreamland.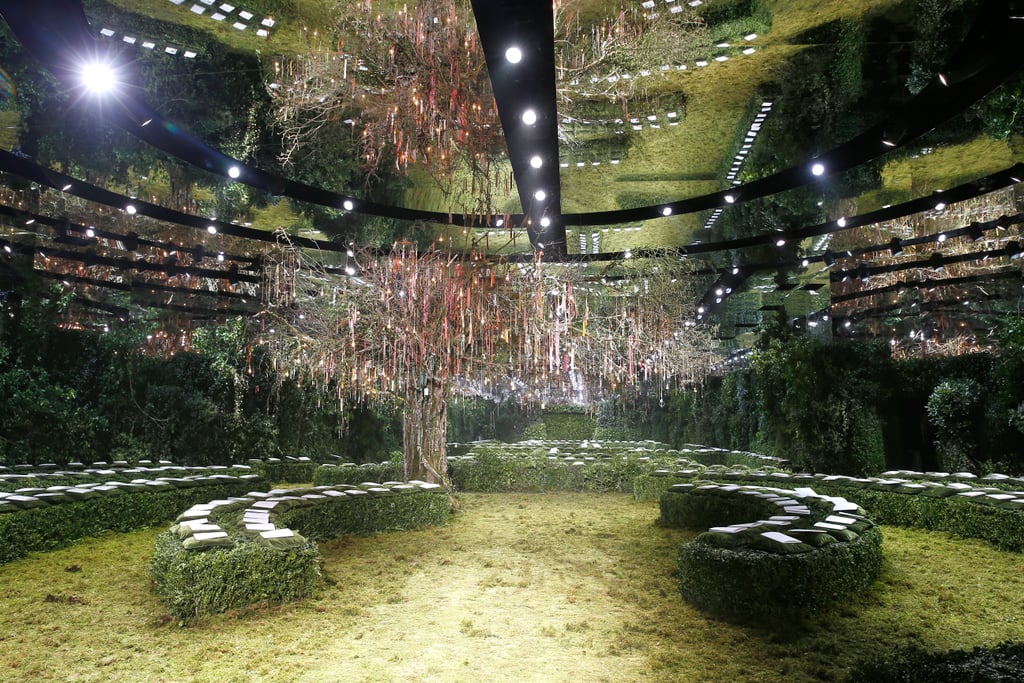 Overall, the show was very enchanting with many natural elements showing up in the jewelry, headpieces, and masks that mimicked the scenery around them. Most of the looks were long, flowing dresses and skirts mad out of tulle, crinoline, and organza keeping with the fluttery theme.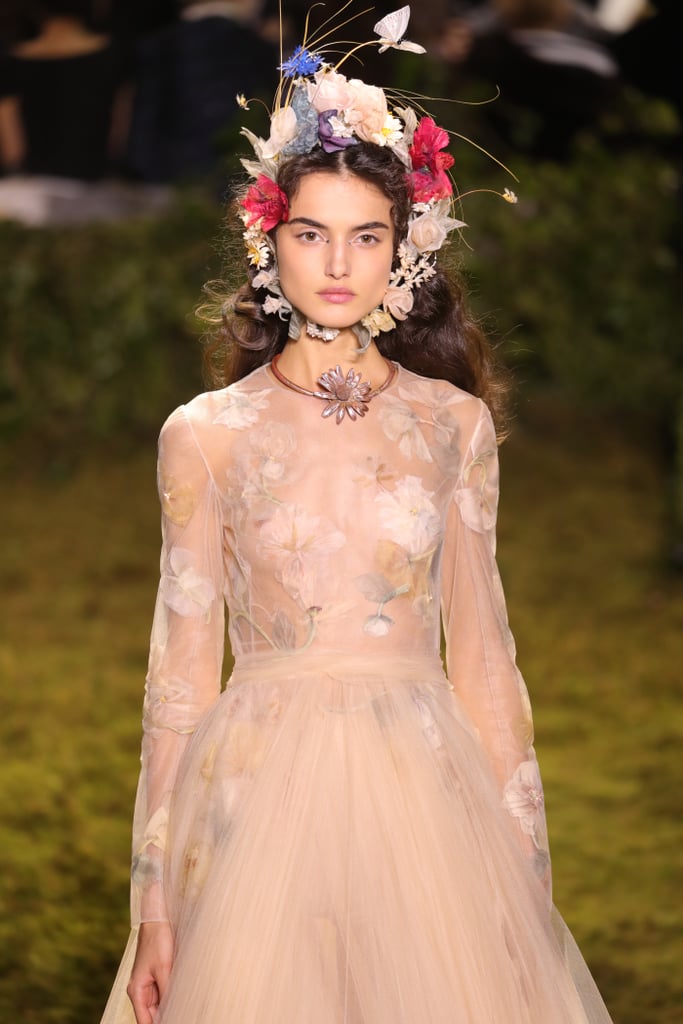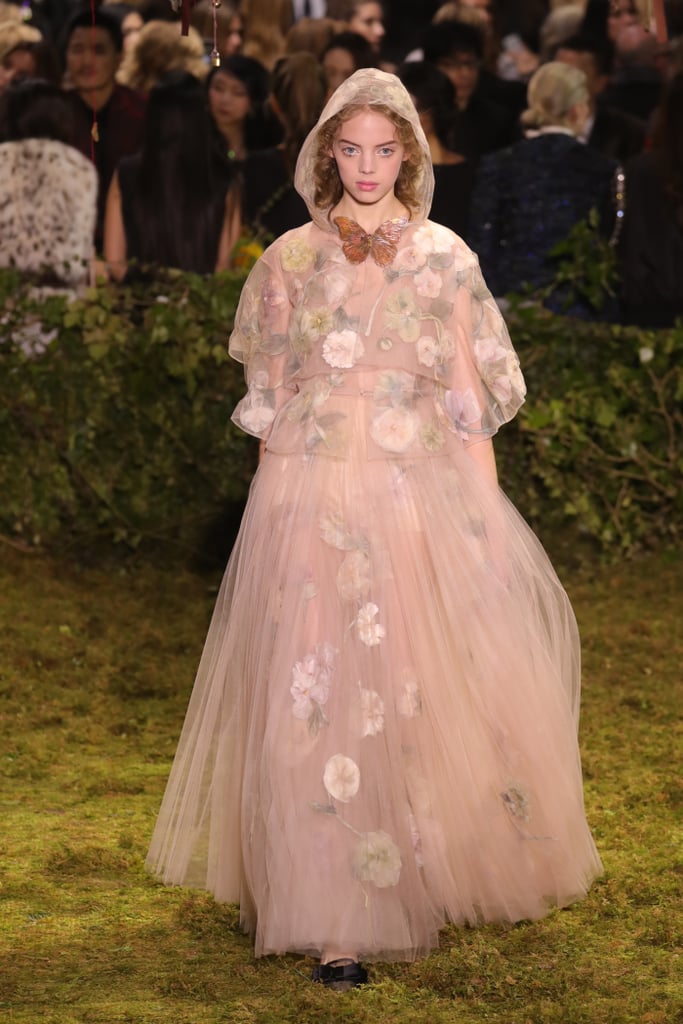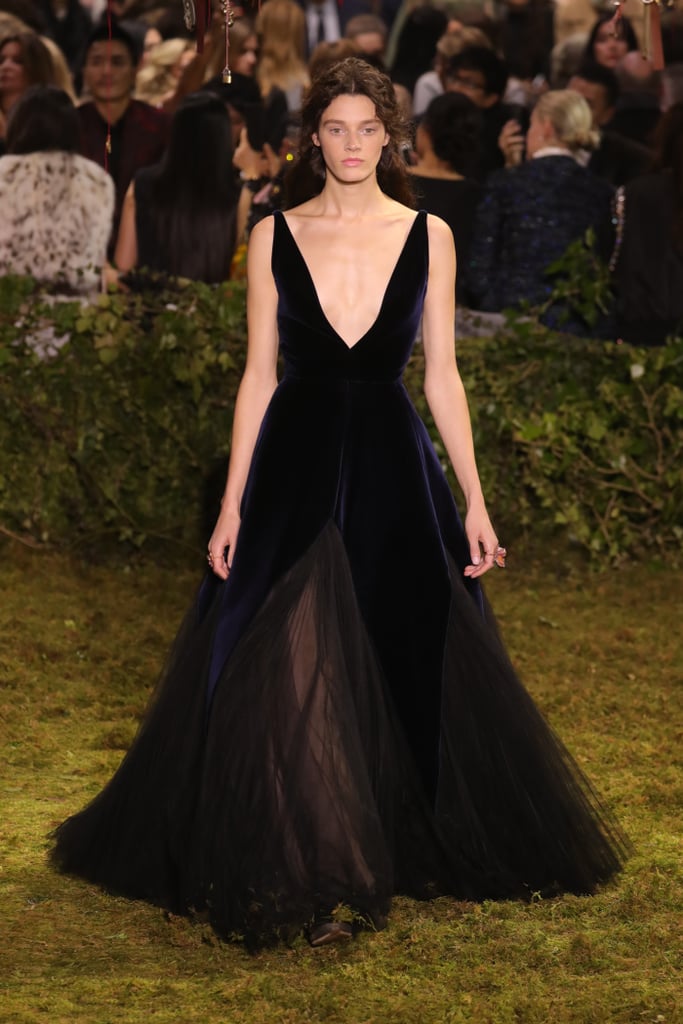 The signature Bar Suit silhouette was featured a couple of times in the show. First, reinvented as a womenswear tux and then featured again with a peplum over a flowing skirt. The first Dior Bar silhouette created by Monsieur Dior about 70 years ago is pictured below, followed by of the 2017 looks.
Lastly, Chiuri also included Zodiac signs in her designs, but not how one might think. The prints were hidden within the layers of each garment and surfaced when there was movement by the models.
As you can see, the Dior Haute Couture show was a standout!