Happy almost summer! With Victoria Secret discontinuing their swimwear line, many of us are panicking about where to buy new bathing suits. If you're like me and can't bring yourself to drop $80 (plus $20 shipping) on a Triangl, then I have some other options for you!
First, my go to for basic swimsuits is Target. They are usually under $20 and are great quality. Target also has a wide selection of bathing suits including one pieces and bikinis. If you shop online, there are more options, but who would skip a trip to Target?!
Another great option is Hollister! I was scrolling through my popular page on Instagram last week and saw a girl wearing this adorable bikini. I clicked on the picture thinking it had to be from L Space or another $100 brand, but was pleasantly surprised when I saw she tagged Hollister in the photo. I then proceeded to go onto their website and saw a plethora of adorable swimsuits. Hollister and Abercrombie & Fitch used to be two of my favorite stores in middle school, but I had forgotten about them over time. Both of these clothing stores are making a comeback! The prices resemble Victoria Secret and the styles are similar as well. I definitely will be purchasing one (or maybe a few) of their swim suits for this summer!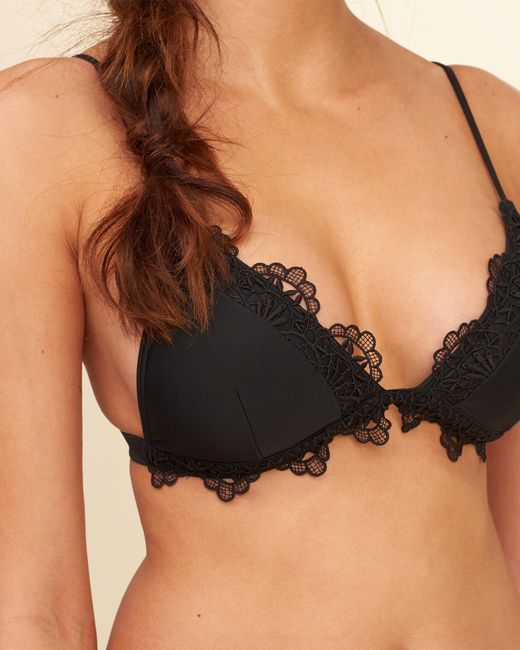 Aerie also has a great selection of swimsuits. From the basic triangle top to unique one pieces – Aerie has it all! In addition to their on-trend swimsuits, Aerie also has beach accessories such as floppy hats, cover ups, sunglasses, tote bags, and even floats!
Last, but not least, Forever 21 is known for affordable clothes, so it's no surprise they also sell inexpensive swimsuits. If you are looking for a trendy and relatively cheap bathing suit, check out Forever 21 online. Their website has many more options than in store, but they sell out quickly, so if you see one you like, snag it while you can!
It is a great idea to invest in one or two classic bathing suits that will last you awhile, but not everyone has hundreds of dollars to buy a trendy one-piece or bikini. Luckily, with stores like Target, Hollister, Aerie, and Forever 21, you don't have to empty your bank account to rock a cute bathing suit this summer!
Happy shopping!
Kelly 🙂