Fall is finally here and I could not be happier. It's every Hokie's favorite season: football, tailgating, and of course even more opportunities to wear orange and maroon!  Having trouble coping with the thought of leaving those fun summer fashion trends behind? Don't worry, you don't have to! Here are some ways you can still incorporate your favorite summer trends into your fall looks.
Cool denim 
Out of the ordinary denim has been a major fashion trend this year. It takes us a step back into the past and adds a unique touch to a normal pair of jeans. Who would want to be boring and normal anyway? Find jeans with fringe at the bottom or do a DIY and create the fringe yourself! Embroidery on jeans also became popular this year and is still perfect for the fall weather; add a solid colored sweater to a pair of embroidered floral jeans and Boom! Average to stylish. Patchwork jeans are my personal favorite. You can dress these up or down and literally wear just about any top with them. Every time I've worn my patchwork jeans, I have always received compliments on how fun they are!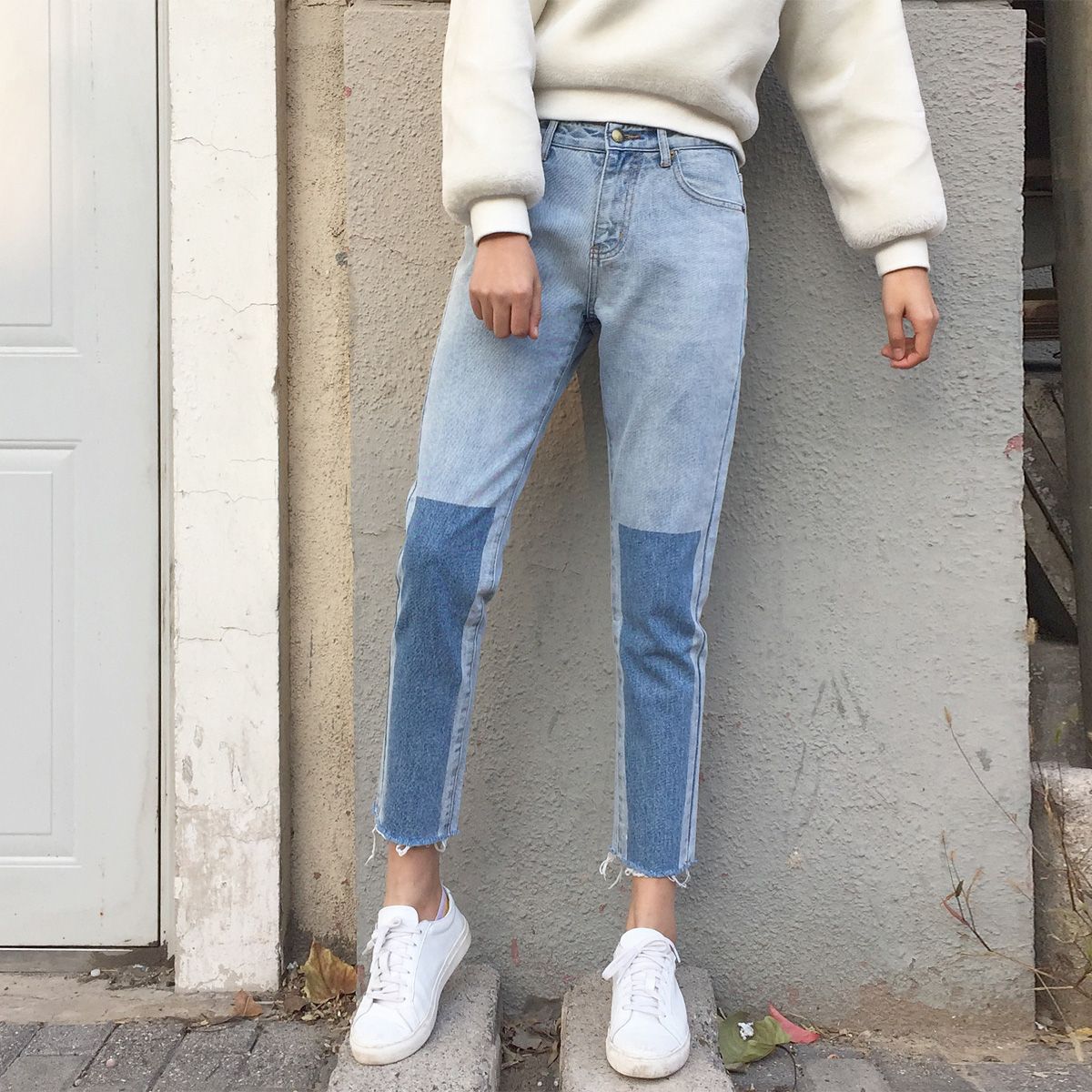 2. Mules/Slip on Loafers
Mules have made a comeback and are perfect if you want to be cute and comfy. I am completely obsessed with this shoe trend and there are so many places you can find these shoes for cheap if you don't have the money to spend on Gucci. Hey, we are only college students, we will get there one day…Right?! I have found mine at stores such as TJ Maxx, Target, and Forever 21 for $20-30. These shoes are great because you can wear them for business casual outfits or wear them with a pair of jeans and a simple tee. Mules are extremely versatile and come in such a variety of styles.
 3. Mustard Yellow
The popular colors of 2017 have been millennial pink, red, powder blue, and my favorite, mustard yellow. This color was popular for summer, but is perfect for fall too. Mustard yellow goes great with denim, but especially black. Pair this color sweater with black ripped jeans and some booties, or high-waisted denim and some loafers for a simple, but cute fall look. And of course, the addition of a jean jacket makes everything better!
 4. Bold Stripes
In stores and online, I have noticed an increasing amount of bold striped shirts, even on pants. In the past, shoppers would have been weary about wearing horizontal stripes, but now, it seems like that's all we see and want to buy! Stripes are a fun trend to make a statement while keeping it simple at the same time. So go out and keep buying stripes!
5. Fishnets
Fishnets have come back and been one of the biggest fashion trends of 2017. We are seeing fishnets under ripped jeans, fishnet mesh tops, fishnet tights, and even fishnet socks! Fishnets add a unique, grungy look to any outfit. Put on some fishnets socks with your high rise converse or vans to add a little spice to your look. Throw on some fishnets under your jeans to make a statement and switch up the norm. There are many ways to make fishnets work in your wardrobe and they will also keep you a little warmer during the fall season.