We all remember when pajamas made it into street-wear or when duvet coats could be found on every corner. But, this season, thanks to designers like Balenciaga and Gucci, fashions newest trend has taken over; the robe.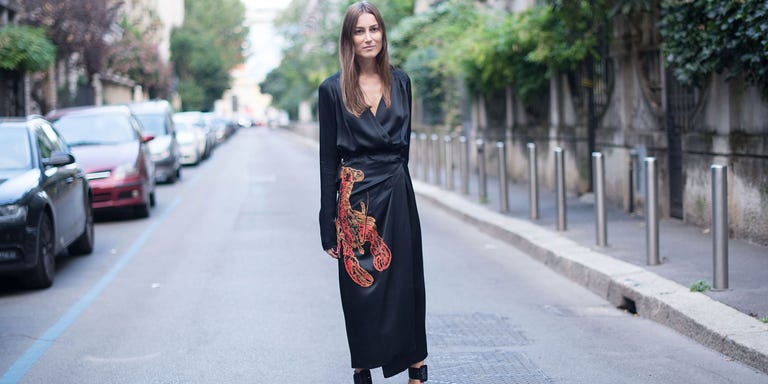 The lazy girl in us all is definitely rejoicing for this look. But, don't get too excited, it's not your super plushy, ultra soft bathrobe; no, we are talking about silk, sheer, and super chic robes that can be worn with just about anything to give your look a more redefined effect.
This past season, designers from Thakoon to Elie Saab have embraced robe life with ideas inspired by this cozy staple that range from menswear-inspired to the silky kimono dream. Not that wearing comfortable clothes takes much persuasion, but this look is definitely something worth trying; just look at Hugh Hefner!
But lingerie-inspired styles can be difficult when it comes to styling.  Go too much in the sexy vibe and it looks like you're trying way too hard, but go too far in the opposite direction, and it looks like you forgot to take your bathrobe off before leaving the house. Here are some quick tips to keeping the robe trend chic and not trashy!
Pair with something sturdy: like jeans and sneakers
Wear it as a dress: maybe even cinch the waist in with a slim belt!
Just full on embrace it! – nothing looks better than confidence!
So, next time you're running late, don't panic! Keep the outfit simple and let your silky chic robe give you that "I'm here to conquer" vibe.