Didn't you hear? Sequins are for life, not just for Christmas parties.
Shining bright like a diamond has been reserved strictly for Rihanna for awhile now, but no more! In both London and New York, sequins have reigned supreme on the SS18 catwalks, coming in many incarnations: shoes, dresses, trousers, blazers, and accessories.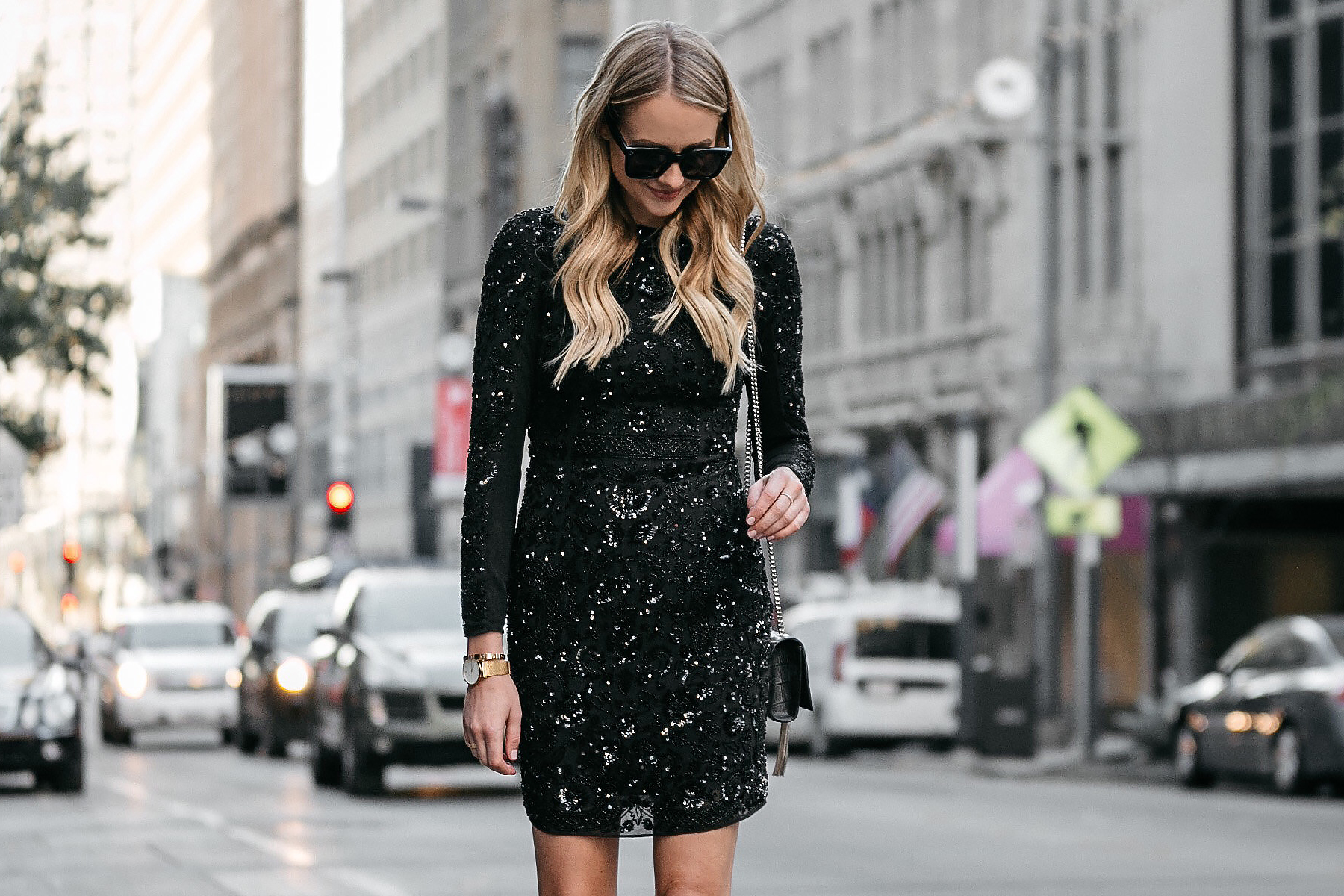 Instagram's sparkle filter has done nothing to stop the sequin revolution either with front-row regulars using it as they show their love for the designers, like Emilia Wickstead and Victoria Beckham, most sparkly offerings.
Here are my top three favorite shimmering trends for 2018!
1 – Sequin Blouse
My personal favorite is the blouse. It's a perfect go-to look for any occasion! Try styling a sparkly top with casual sweats or jeans! Plus, you'll get bonus points for working in pops of color into your look! And, if you're brave enough, give the cropped sequin top a go with high-waisted jeans or joggers.
2 – The Blazer
Second favorite? Definitely the blazer. This snazzy piece follows up on an older blog of mine discussing the transition of menswear garments into the female closet. By bedazzling this masculine piece, it becomes unique and so chic! But, styling this intense piece can be tricky, so try pairing it with casual boyfriend jeans to tame the shimmer.
3 –  Shimmering Shoes
Last but not least, the bedazzled shoe! Probably the most iconic and easiest to style sequin trend so far. Saint Laurent set these bad boys out into the streets first in his Fall '17 runway show which sprang him into Mozart level genius. Style with tailor-cut jeans and pastel colors; nothing too bold, let the shoes do the talking!