Ever since the charming Meghan Markle caught the eye of the world's most eligible bachelor, Prince Harry, her style has skyrocketed. Meghan grew up in Los Angeles, so she is a Cali girl through and through; which reflects in her old wardrobe choices. The royal used to dress very simple, with a beachy, bohemian twist. Markle would frequently be seen wearing ripped jeans, flats, and her signature messy bun; total Cali girl vibes!
So, how did the American T.V. star adjust to the Royal wardrobe? The answer lies within the "Markle Sparkle", ever heard of it? The Markle Sparkle is the wave that Meghan has created with her style. Every thing she wears sells out all over the world within minutes of her appearance making the Duchess one of the most influential women in the current fashion world. Markle has reinvented royal fashion and he is definitely a rule breaker too! She goes for dark or colorful nails and even wore a forbidden black gown to the Fashion Awards! From the engagement shoot, to her wedding dress, now to her maternity wear, her looks just keep getting better and better. So, here are my favorite looks from the Duchess so far!
Meghan and Harry announced their engagement on November 27th, 2017; almost two years ago and I'm still not over this coat! She wore a belted wrap coat, by Line the Label, in the most fitting bridal white shade. Underneath the coat, she wore a forest green shift dress, which is a color we find Meghan frequently in! 
Meghan broke royal rules with this gown! In the past, royals were not supposed to wear black unless it was for a funeral. But, that didn't stop Meghan from wearing this Givenchy dress, designed by Claire Waight Keller, to the British Fashion Awards. Keller also famously designed Meghan's wedding dress!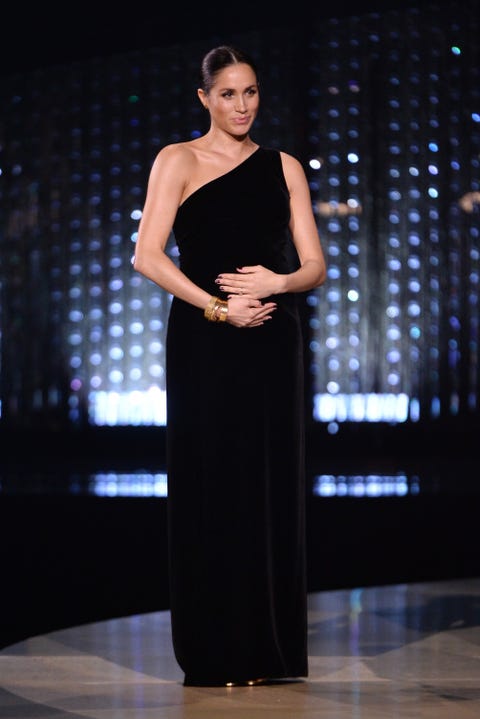 The Duchess of Sussex fancies American fashion designer Brandon Maxwell. She wears a lot of his pieces, including this beige pencil dress. She paired it with a Burberry trench and some nude Stuart Weitzman pumps!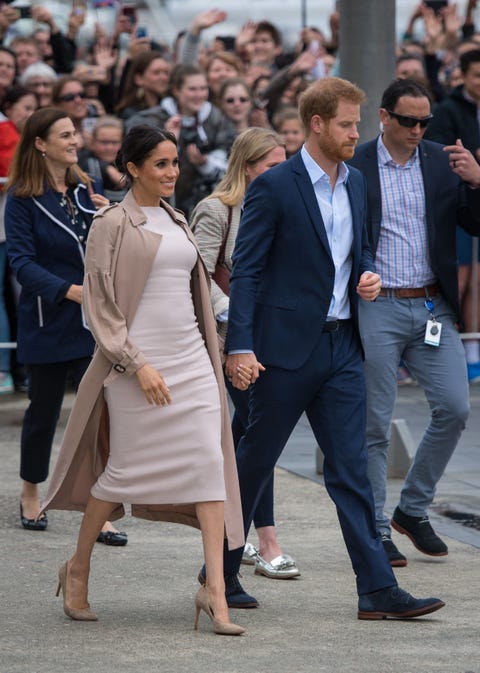 This is my all time favorite look of Meghan's. This just supports that she takes risks and is not afraid. The couple were in Sydney, Australia for their royal tour when Meghan wore this black and white Oscar De La Renta gown.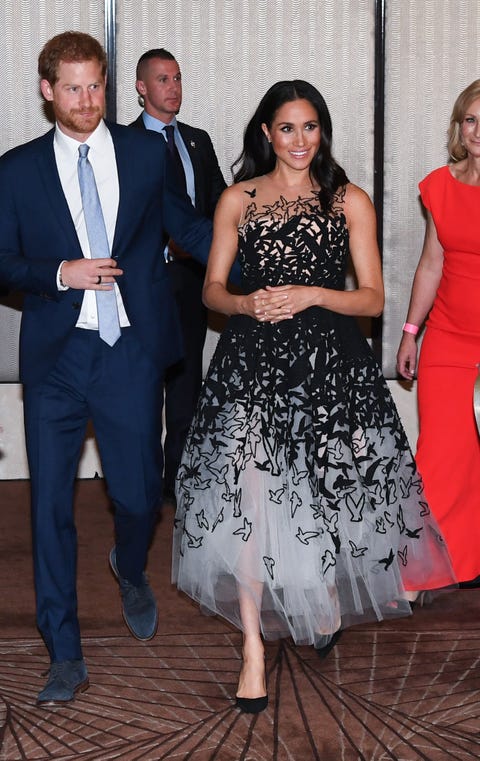 In Fiji, on the beginning of the royal tour, Meghan wore this dress by Figue and a floral garland she was given; she paired the island ensemble with black and tan espadrille wedges.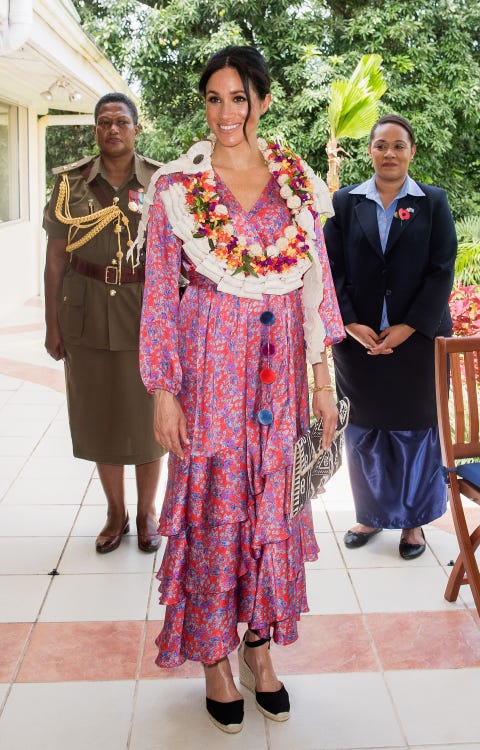 Another one of my favorite looks of Meghan's! The first state dinner in Fiji led to her wearing this gorgeous bright blue caped gown by designer Safiyaa; she accessorized with diamond drop earrings.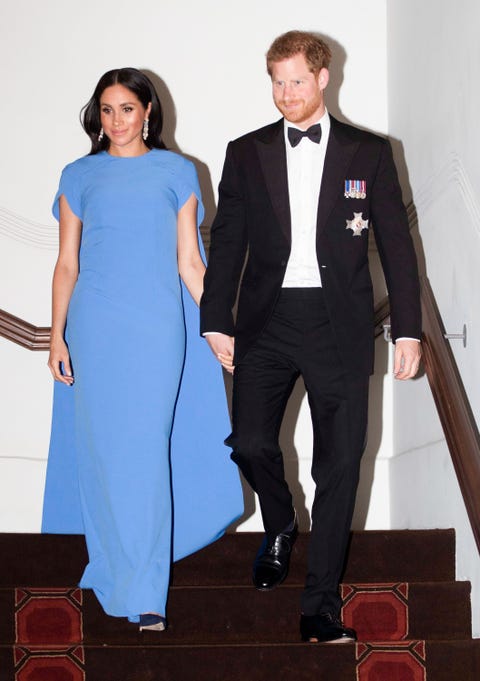 I could go on and on, I mean she's a massive fashion icon (and my girl crush!) But, I think we can say without a doubt, Meghan Markle is transforming the world of royal fashion one look at a time!