The Ordinary is a principle-based company that sells clinical skincare with very basic ingredients targeted towards specific needs. They boast about their honor as a company through the slogan "Clinical Formulations with Integrity," that displays their hope to set an honest standard in the skincare industry between manufacturer and consumer. 
The Ordinary's goal is to combat the inclination of brands to label their products as inclusive of some fancy technological advancement; allowing them to sell that product at a price enormously higher than what it cost them to make it. Mainly as a result of cost markup and in-market competition, it is understandable to see how it can be hard for the average person to afford so many high-end products.  
So, they committed to keeping their prices extremely low compared to the industry standard. As all of their products ring up to less than $15 – with most single-items costing around $7 – their brand is much more accessible to the general public. Consumers have agreed that they see positive results in their skin; much more than is usually seen in other price comparable products. The Ordinary is able to deliver high-end results to buyers looking for a more reasonable price range. Even further, the products are available at stores that most skincare fanatics shop in anyway, such as Ulta or Sephora. 
The Ordinary makes their products with only the most basic ingredients and can therefore be more transparent with customers about what they are purchasing. Since the products are labeled by the scientific ingredients, such as Niacinamide 10% + Zinc 1%, most buyers can be confused about which products target which of their skincare complications. This makes purchasing their skincare brand sometimes a bit of a time investment, as it might require research on products that match personal needs. 
I've been incorporating The Ordinary products into my daily routine for the past 6 months and to give you a better idea of what you could be working with, below are my top 3 recommended products! 
Number 1: Niacinamide 10% + Zinc %
This is one of The Ordinary's signature products, focusing on combating hormonal acne and skin blemishes. This product is perfect for anyone with oily skin, as it works to cut down on excess oil, and therefore help to cut down on unwanted acne. It also works to reduce enlarged and congested pores, serving to work towards an all over less oily face throughout the day. 
Number 2: AHA 30% + BHA 2% Peeling Solution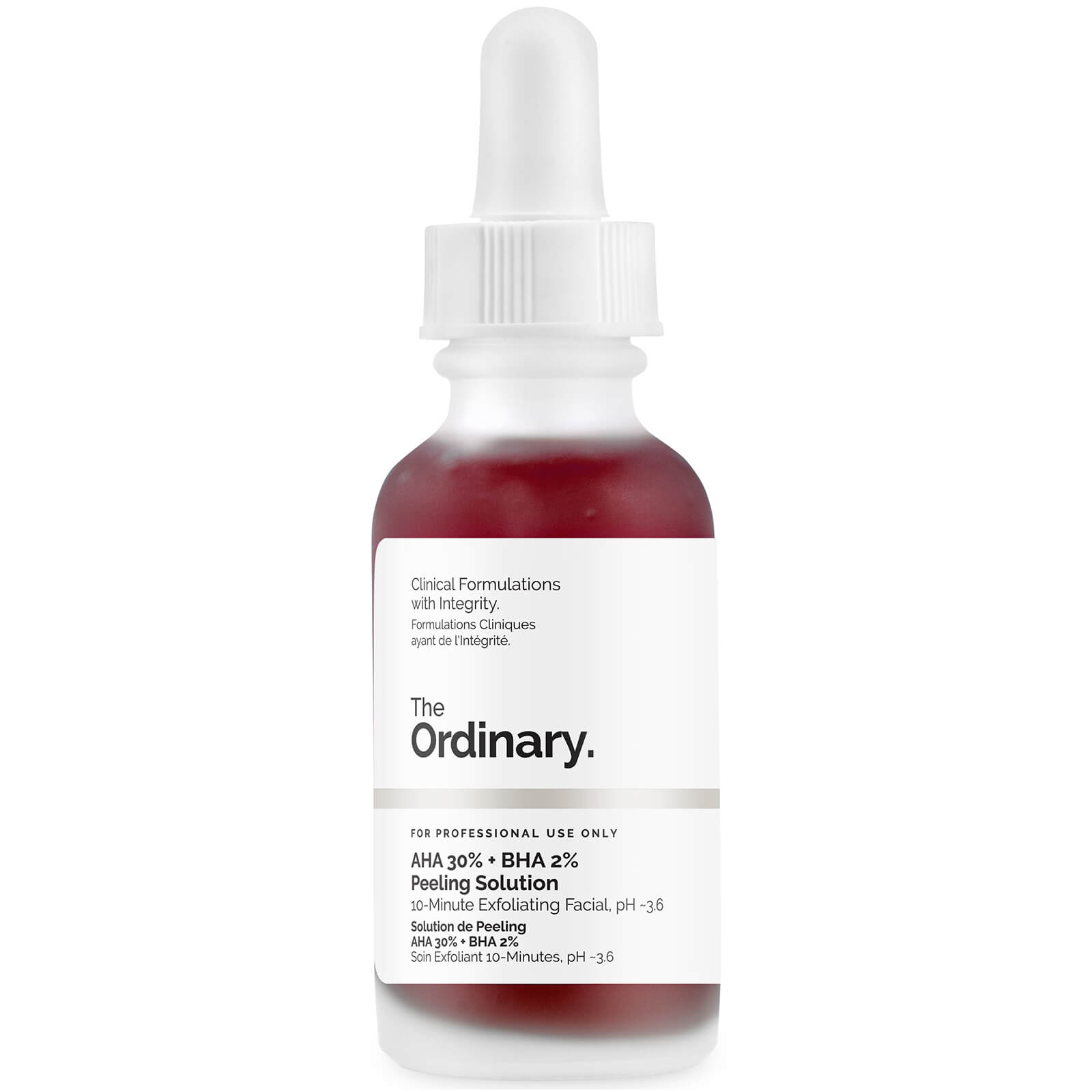 The product that has become the most important addition to my skincare routine is the AHA 30% + BHA 2% Peeling Solution, This product, which I now use twice a week, has developed a noticeable brightness to my skin tone. This works like a traditional face mask but functions as a 10-minute brightening and skin-tone-evening solution. It gently exfoliates the face to combat blemishes on trouble areas, illuminate dark spots, and clear stubborn pore clogs. 
Number 3: Hyaluronic Acid 2% + B5
This product serves as a key hydrating tool and can make lasting impacts on the elasticity of your skin. Since Hyaluronic Acid is able to attract copious amounts of water, the application will allow your face to feel hydrated without the greasy and heavy residue that other thick creams leave behind. Use this acid if you are craving an extra skin softening and complexion plumping that is currently missing from your skincare regimen!