Love is in the air this time of year so why not express your fashion together with your significant other or friends, either way two is better than one, right?
Complimenting outfits and aesthetics in relationships is often overlooked, as everyday people are focused on going to school, work, or going out. With that being said, coordinating with your partner can make the relationship fun and exciting while also boosting each other's confidence. Most of us aren't the power couples we see on red carpets; however, that shouldn't stop us from taking inspiration from them or your significant other.
The Couple To Watch: A$AP Rocky and Rihanna
As you all may know, expecting parents and highly respected fashion icons A$AP Rocky and Rihanna have been all over headlines recently and their outfits together are already iconic. For years, the pair were longtime friends in the music industry but as their individual careers continued, they became an item.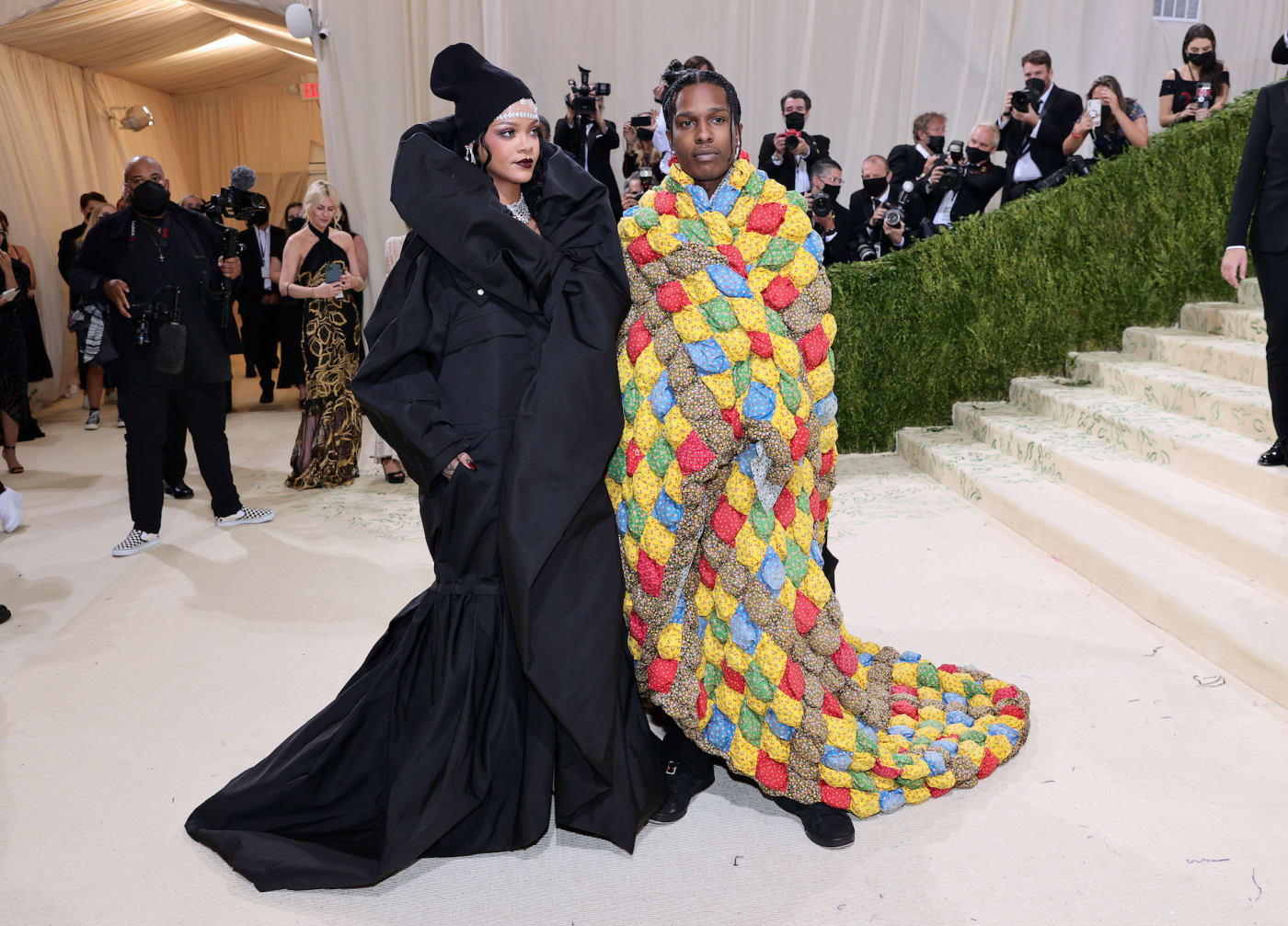 Rocky and Rihanna both have an appreciation and taste for fashion that compliment each other extremely well. If you need inspiration for couple fits, this is the one to keep your eyes on.
Take Inspiration From Each Other
Sometimes all you need for inspiration is each other. Everyone has their unique style and coordinating with your partner is a really common and effective way to making your looks while running errands, enjoying dinner, and going out that much better. When you don't know what to wear while getting ready, take a look at what your partner is wearing or ask for their advice!
The clear-cut example of someone taking inspiration from their partner is definitely Brad Pitt.
Throughout the 90s into the 2000s, Brad Pitt had gone through several public relationships and the looks were definitely iconic. While this does work, I think matching accessories like the sunglasses can be a bit overkill, but subtlety coordinating your fits will definitely make you stand out.
Most Important: Appreciate Each Other's Style
In the end, appreciating your partner is the most important part in general in a relationship. Encourage and support each other through what you wear, like, and think. Even if some disagreements occur, understanding that you all have a different opinions and tastes will make everything better for the both of you. So all in all, try to get inspired or inspire each other. Fashion is unique and should be appreciated uniquely.