At Milan Fashion Week, Gucci unveiled their new collaboration with Adidas scheduled for release during the Fall 2022 season. Creative Director Alessandro Michele has tapped into original heritage of vintage Gucci with his new takes the brands iconic looks.
I believe what Alessandro Michele is doing along with Adidas is continuing the vintage yet contemporary spirit of the fashion house's recent looks. I think this collaboration between the two iconic brands is a refreshing take on designer clothing.
The Three Stripes: When you think about it, Gucci and Adidas both contain "THREE STRIPES".
In an era of frequent collaborations, seeing both of brands with the three stripes come together is quite symbolic and important.
My favorite looks so far…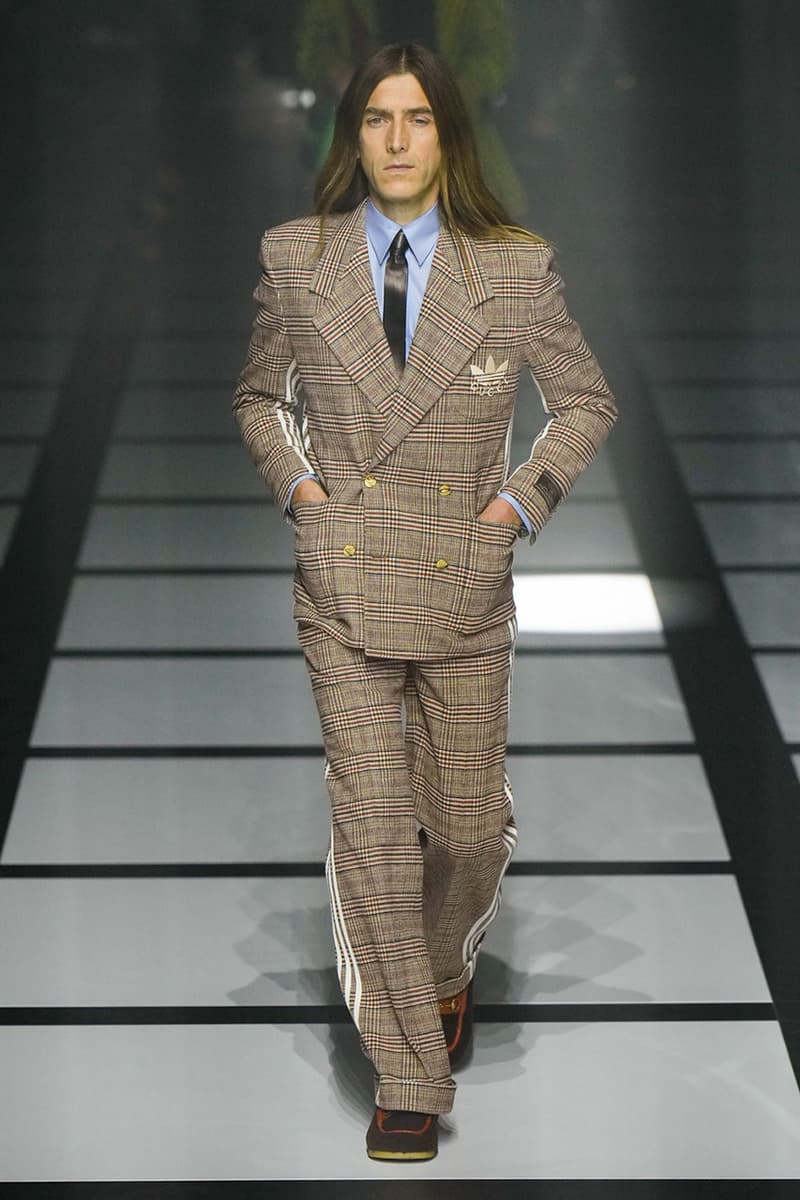 The suit pictured above details a very elegant and classic style while also incorporating the Adidas branding on the sides of the sleeves and trousers.
The Adidas branding on the breast pocket of the jacket contains Gucci written alongside the Adidas Originals logo. The textures of the suits also vary, this one being plaid, others include cotton, possibly satin, and corduroy.
Overall a very clean and stylish look and definitely one of my favorites from the collection.
Track Suits!
Another one of Gucci and Adidas' staples is definitely the track suit. Think of the 1970s and 80s, Adidas tracksuits were everywhere.
Gucci's tracksuits have become more popular as of recent but the look is timeless.
This look encapsulates what makes both brands' tracksuits so iconic. The Adidas stripes running from top to bottom along with the Gucci monogram pattern on the ribs of the jacket combine the two into a loud yet tasteful track suit. The modern day Gucci tracksuits are way too obnoxious in my opinion, this on the other hand is a much more minimal look.
Final Thoughts
I believe this collaboration has a good future ahead of it and I think we'll be seeing these pieces all over the place from influencers to rappers etc. I also think the prices will reflect the popularity of the collaboration and I can foresee the collection being very difficult to obtain.
What are your thoughts on Gucci x Adidas and what are some of your favorite looks from the upcoming collection?